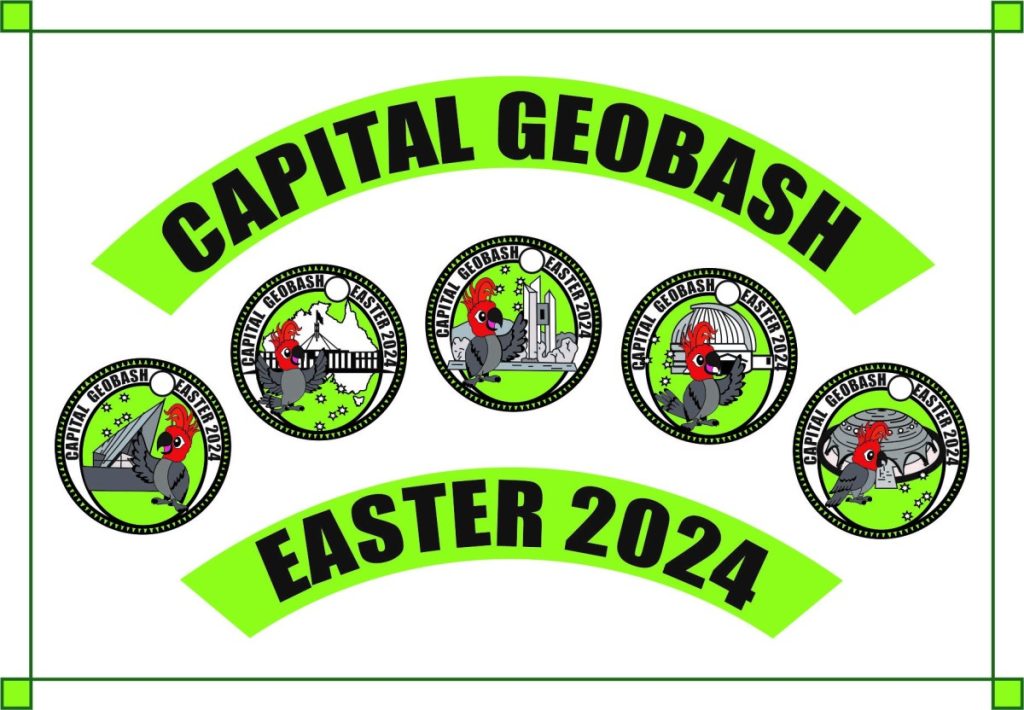 We're all gearing up and getting excited about getting together at the upcoming Capital Geobash in Canberra next Easter.
Time is running out to get your orders in for the events official pathtag set. Deadline is 31st December 2023
The pathtag sets will come in a themed folder and be ready for you to collect from our stall at the event.
The sets cost $25 to pick up at the event.
Otherwise, if you wish for it to be posted to you the rates are as follows:
Postage to Australian addresses is $1.50 extra per set.
Postage to overseas addresses is $3.50 extra per set.