Below you will find all of our pathtags grouped in their respective years, since the club began in September 2010.
Each year since 2011 the club has managed to create a number of bonus and special tags in addition to our monthly pathtags.
Each tag image is linked to the tags' profile on www. pathtags.com.  Simply hover your mouse over the image and click.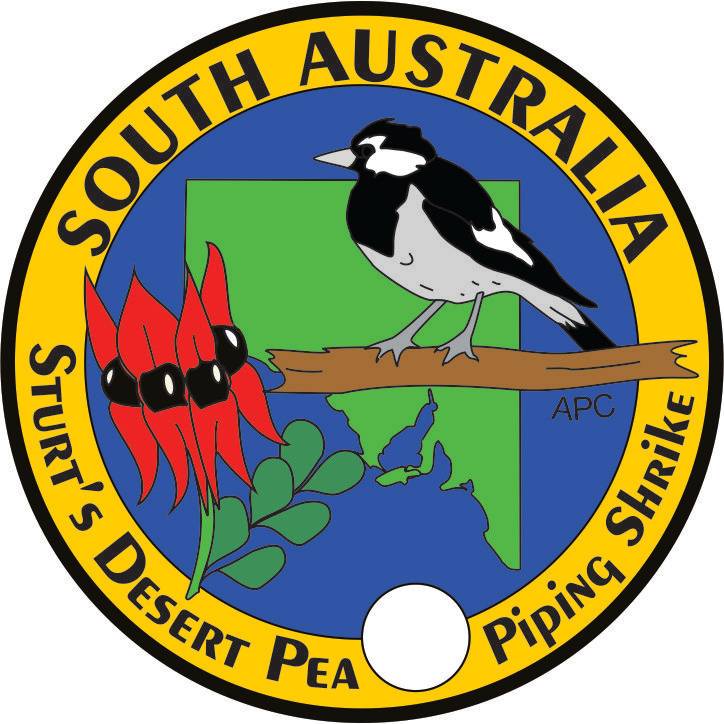 South Australia
State Emblems Petals and Feathers set ozglory Members Bonus tag # 23